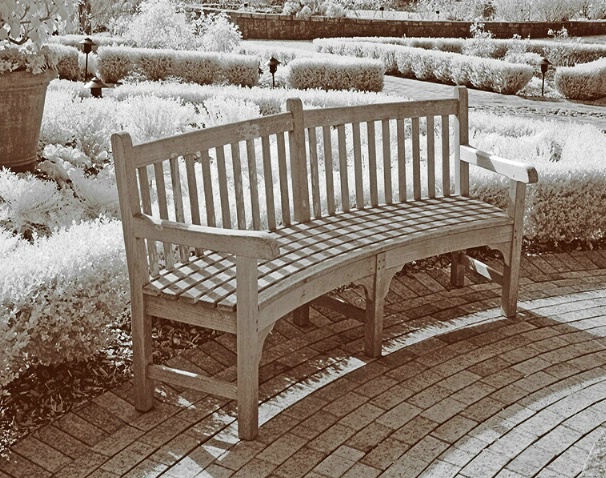 Infrared Garden Bench
True infrared photo of a bench in a garden. 34mm, 1/80 s, f/16. Modified Nikon with 720nm cutoff filter. Sepia tone.
© Carolina K. Smith
Copyright for this gallery photo belongs solely to Carolina K. Smith. Images may not be copied, downloaded, or used in any way without the express, written permission of the photographer.