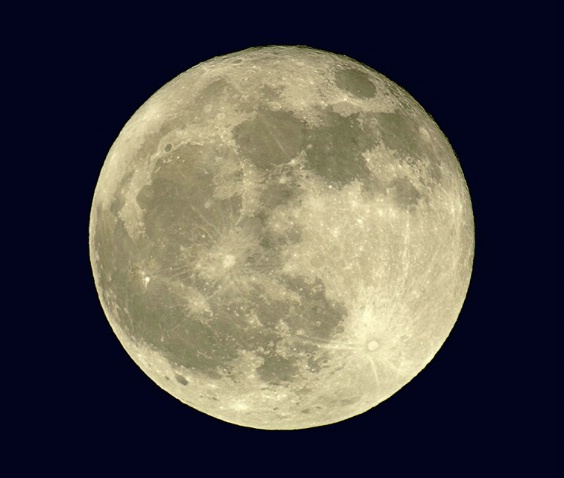 2400mm True Full Moon
True full April moon (Michigan, USA), natural isolation against black sky. 800mm lens with 2x TC and 1.5x 12MP camera sensor. 2400mm view (35mm equivalent). 1/80 sec, f/6.3.
© Carolina K. Smith
Copyright for this gallery photo belongs solely to Carolina K. Smith. Images may not be copied, downloaded, or used in any way without the express, written permission of the photographer.